Midgard Base Camp is an extension to our homes
Accommodation. Restaurant. Bar. Adventure Tours.
Midgard is your base for adventure travel in South Iceland. We are a local family business offering a unique combo: with Midgard Base Camp as hostel/hotel and restaurant and Midgard Adventure as a tour operator and travel agency.
We view Base Camp as an extension to our homes. We would like you to view it as your Icelandic home-from-home.
Velkomin heim, welcome home.
Private or shared? Both give you access to our rooftop sauna and hot tub
Accommodation & Facilities
private rooms
Hostel style with all the comforts
We offer private double and family rooms with unobstructed scenic views to the mountains and Eyjafjallajökull icecap. Bathroom is either private or shared.
One of a kind bunk beds
Luxury bunks with all you need built in
Uniquely designed Icelandic bunk beds with super comfortable mattresses, privacy curtains, bedside lights, electricity, lockable drawers and blackout blinds.
Facilities
Relax in the rooftop sauna and hot tub
A large amount of planning has gone into providing all those items that go towards making Midgard totally "fit for purpose" for all our clients.
Guest Reviews
What Others Have To Say.





 Reviewed 5 weeks ago.
This has been the best accommodation I've stayed in Iceland in the whole 5 weeks I've been here. Being so brand new (only 2 months old or so) everything in this place is impeccably clean and you can tell they pride themselves on keeping it that way. The rooms themselves range from private ensuite bedrooms to 6 bed dorms, which is where I spent 4 nights and it was the most comfortable and well set-up dorm I've seen. With the midnight sun I've found most hostels difficult to sleep in but Midgard provide each bunk with an individual curtain (which is very thick) and also a blind for the window so the room ends up almost pitch black (perfection)…





 Reviewed 5 weeks ago.
Thanks to the Midgard base camp team for hosting during a 2 night stay in July 2017. The place is completely new with nice large dormitory rooms with great features such as private curtains and large drawers that can be locked. Further the place offers a sauna and hot top that we used a lot! The location is great with close proximity to some of the great things in the area (skogar, thorsmark etc) and only 500m from the bus stop. Last all people that helped us were nice and kind and amazingly helpful.
Not just accommodation
Restaurant, Events & Location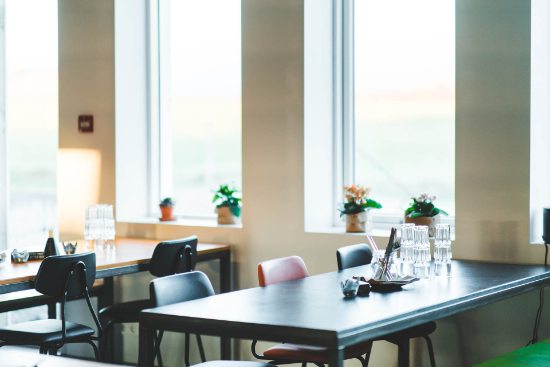 Base Camp Restaurant
Fresh and delicious
Our restaurant, café and bar is a must stop. Delicious food, quality coffee and daily happy hour! We cater for chirpy early birds as well as for prowling night owls.
All-year round Events
Meet locals and fellow travelers
Concerts, yoga classes, movie nights, workshops….make sure you check out our events. We can also host your event at Base Camp.
Location and attractions
Close to all attractions in South Iceland
We are located in central South Iceland, close to all the beautiful attractions. The South Coast, the world-famous Golden Circle and Reykjavík are all easily reachable from Base Camp.
Our Sister Company
Midgard Adventure
Tour Operator & Travel Agency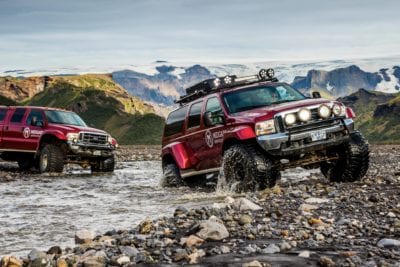 Day Tours & Multi-Day Trips
Join us for a day tour – we have tours leaving from Base Camp every day. Choose between super jeeps, hiking, fat-biking and much more. Make sure you also check out the multiday tours.
Free Travel Advice & Custom-Made Itineraries
All Base Camp guests get free travel advice. Midgard Adventure can also organize you entire holiday by creating a custom-made itinerary.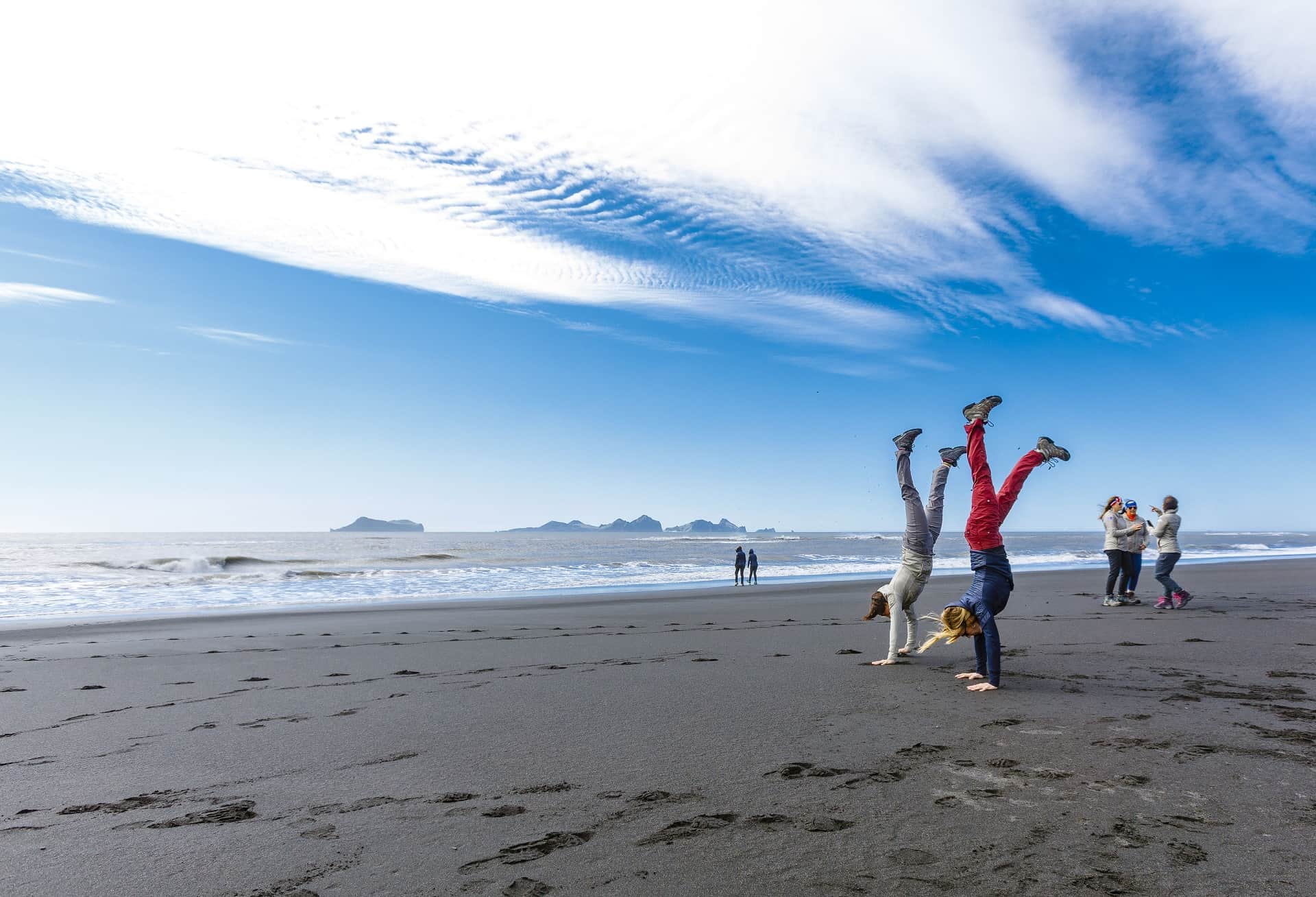 Check out our journal and get local information about places to see, things to experience and get acquainted with our sometimes strange culture and traditions.
Once upon a time…
Our Story
Midgard Base Camp opened in May 2017 but its story started way earlier! It involves a big volcanic eruption, life-changing fondue dinner party, a neglected factory building and of course a bunch of amazing and wonderful people that form the Midgard family!